Full custom projected capacitive touch screen solutions allows you to adjust all touch screen parameters to meet your application requirements.
Glass or film based solution, cover glass thickness up to 9mm, EMI/RFI filters, light control films, custom ITO pattern and electronics.


WHEN STANDARD IS NOT ENOUGH FOR YOUR APPLICATION
... LET'S DO SOME GREAT THINGS WITH GLASS, COATING AND LIGHT CONTROLLING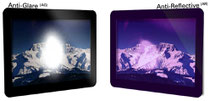 Specify your own design for logo and button print

Specify your own outer dimension

Chose a glass thickness up to 9 mm

Add holes for mechanical buttons or a USB plug

Chose a vandal-proof glass

Add an anti-smudge/anti-fingerprint coating

Use acrylic or polycarbonate instead of glass

Add anti-glare or anti-reflection coating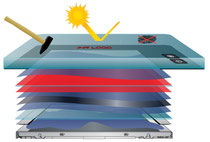 Add a color-filter, privacy-filter or UV-filter

Chose double-sided ITO glass

Chose ITO-film instead of ITO-glass


Specify your own ITO pattern

Add a heater


Add an infrared-filter

Add a conductive layer or a mesh layer

Add retarder film and polarizer film
Get your display mounted by
gasket bonding,

hermetic bonding or

optical bonding.
CUSTOMIZED
CONTROLLER BOARD
In the case you want to keep your forgein touch screen but need to change the controller board, we can provide you the development of a custom controller board for replacement. Just specify controller IC, pinout and interface.