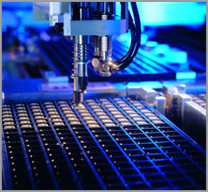 GEC maintains the highest quality standards in the industry for more than 10 years. We have a completed system which includes vendor verifying and management, strict quality control, testing procedures and rapid product shipping around the globe. Quality Control Teams are well trained to handle the sensible electronics, provide technical support for a wide spectrum of products, and meet customer defined requirements.

Quality and liability is our essential promise to our customers!

We provide original factory packaged new and unused parts only. All components come with a free RMA period of one month on shipment date.

OUR LIABILITY ?
QUALITY !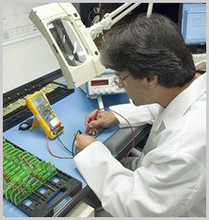 GEC quality inspection process ensures product quality through our zero-tolerance evaluations. Each grade of quality follows an escalation track of action, beginning with our meticulous incoming inspection process:
Visual inspection and authenticity verification is conducted on all incoming materials by our well trained inspectors. Visual inspection review includes:


Manufacturer P/N, quantity, and date code verification
Body marking inspection (faded marking, broken text, double print, etc.)
Physical conditions inspection (lead bend, scratches, chipped edges, etc.)
Taping condition inspection (dented packet, missing parts, etc.)
Verify moisture barrier protection verification (vacuum sealed, humidity indicator with specification)
Original factory sealed components vs. non-factory seal


Materials identified as questionable during the visual inspection process are reevaluated by our Qualityteam:


Review of level 1 findings
Counterfeit databases referenced and updated
Label verification (bar code and label review)
Manufacturer logo and date log verification
ERAI counterfeit alert program


External testing is conducted by a certified third-party testing laboratory to verify any questionable materials. Testing includes:


Decapsulation test
Solderability test
Surface contamination analysis

All products of the seller have a guarantee. In the following condition, GEC Limited is excluded from this guarantee: all products modified or repaired by the Customer or by any unauthorized person, as well as all the products that are subject to a contract of specific assistance and maintenance. Any return of the product in accordance with the above mentioned guarantee must be applied by the customer from the Seller in the first place.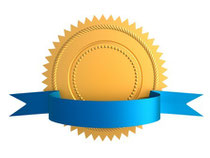 GEC warrants its products for thirty days, as specified from manufacturer for form, fit and function. Furthermore we guarantee all electronic components supplied are authentic parts of original manufacturers' packing.

GEC will be solely liable for replacing or issuing credit (we commit to recall the parts we have supplied to customers at the original cost of the orders), for any failed product returned within the warranty period or specifically worded in our COC Warranty Letter. We do not take any liability for components returned after the warranty period has expired.