WELCOME TO GEC

LEADING TECHNOLOGY IN PROJECTED CAPACITIVE TOUCH SCREEN SOLUTIONS AND ELECTRONIC COMPONENTS
Specialist in providing standardized and customized, world class projected capacitive touch screens. Together with our independent distribution of active and passive electronic components we offer solutions for system integrators, system builders, OEMs/ODMs and EMSs. Our companies in Germany, Switzerland and Hongkong ensures short and effective communication, fast shipping and hard to beat prices.
STANDARD

PCAP TOUCH SCREENS
Versatile projected capacitive touch screens in standardized diagonals of 4.3'' to 27''. World class, glass-based PCAP technology with custom logo printing and optical bonded display. Manufactured on high tech production lines in high-volume. Very low MOQ of 10-50 pieces and lead times of 3-7 weeks.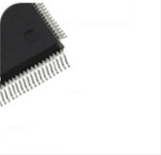 Semiconductors and electronic components, especially ICs, memories, capacitors, transistors, diodes, electromechanical and other passives. World wide sourcing of urgent needs, shortage and obsolete electronics. Global network of domestic and overseas suppliers ensuring hard to beat prices.
Call one of our friendly sales staff members to get personal and direct help.